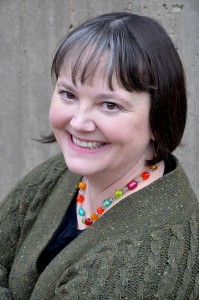 Ever since I learned to read at age four, I have been utterly in love with language. I remain a voracious reader, devouring everything from blogs to magazines to newspapers to books of all kinds. While I still haven't found anyone who wants to pay me to read, I have turned my love of words into my work.
For two decades, I have been a professional writer and editor. In 2006, with a gorgeous baby girl at home and the support of my fantastic husband, I made the switch from full-time writer and editor to freelancer. I also began studies in coaching through the International Coach Academy.
While my family is my greatest source of joy, my passions involve expressing a story in one way or another—through art, blogs, food, movies, music, television, and theater. Lest you think I spend all my time with my nose in a book or in front of a glowing screen, I adore spending time outdoors and noticing the beauty all around.
Credentials and Clients
I earned a master's degree in English literature from the University of Delaware and a bachelor of arts in English literature from the College of William & Mary. I continued learning about writing and editing through courses at the Writer's Center. I am currently a student at the International Coach Academy.
In addition to my one-on-one work, past clients include:
National Geographic Books
The Clinton School of Public Service at the University of Arkansas
The University of Delaware Writing Center
Community Wealth Ventures
ChangeMatters
The Council on Foundations
ACCESS: Networking in the Public Interest
The Brookings Institution, and
The International Finance Corporation.
I look forward to bringing my love of wordsmithing to your project.